It's 2022, and our brains work faster than ever. We spend our days surrounded by brands on social media. From subways and bus stops to Insta and email blasts, you may not even realize how many logos your brain processes a day. But your subconscious knows. It also knows which logos make you stop for a second and think. Be the brand that makes your potential customer stop – and it's as easy as building a better logo. Learn why logo design can make or break your business.
What Is Brand Identity?
You understand the importance and value of your brand–so how can you convey that to someone who's viewing your logo for the first time? You only have their attention for a moment, so it's essential not to squander it. Brand identity means channeling the values of a brand into visual elements that can do the talking at first glance. These visual elements, often a handcrafted logo along with carefully chosen colors, fonts, and other elements, create and empower your brand identity.
Hiring a Professional to Design Your Logo
Only you know what the heart and soul of your brand is. And oftentimes, when designing a logo, you can feel hesitant about going for something flashy and trendy but lacking in authenticity. At the end of the day, business is personal, and your logo should feel personal too. Bridging the gap between something that's in-style but still feels true to your brand is a key piece to building a strong identity that people trust–and it's something a graphic designer knows how to do.
It's Never One Size Fits All
When it comes to designing a logo, it's about more than just what looks good. An experienced designer knows that most of their work is done before pen hits paper. Getting to know the heart, history, and mission of your brand is of the utmost importance to them, so you don't have to worry that they'll be off to the races with a design that doesn't feel right to you.
Believe it or not, the story of your brand really does go into your logo's design. Once a graphic designer has really taken the time to understand your brand, not only will you feel more comfortable handing over the design reigns, but they will, too. Armed with expert knowledge of both your brand and extensive design skills, they will be able to create a strong logo that you can rely on for optimal brand recognition.
Flaunt Your Font
Designers know which fonts evoke certain emotions in people. For instance, nostalgic lettering may make someone think of their favorite childhood storybook. The shapes and curves of a waterpark slide can make the consumer long for adventure. Frequently used fonts from social media can make a younger demographic feel like your brand "gets" it.
A professional logo designer has spent thousands of hours researching all of this, so you don't have to. Allowing a designer to design or choose a font for your brand is about more than just aesthetics; it's about feeling. When a client or consumer feels something from a brand, they're far more likely to engage with it.
Strong Assets = A Strong Brand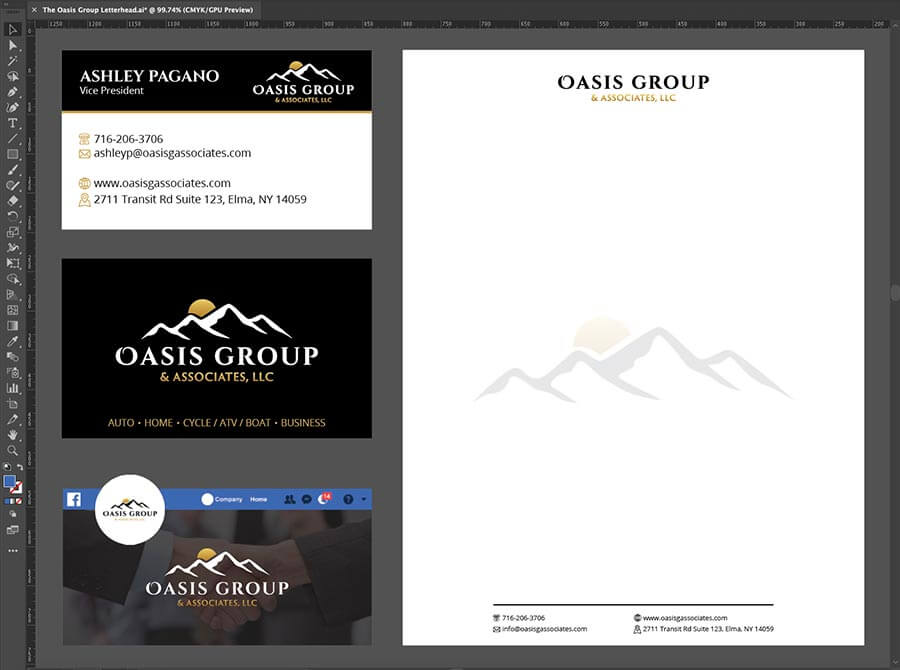 Many brands nail down a logo but forget about the importance of assets. Assets are everything else that visually represents your company – from headers to social media graphics. Assets wind up in both print and digital spaces and can easily be the difference between your business making a good impression or not. Consistent and intentional assets are essential to a professional-looking brand.
Design Your Brand's Success
Don't let your logo derail your brand. Allow a professional design team like the ones at Arca Interactive to design and embolden your brand identity with their 15+ years of experience.
Need a facelift? If you feel like you have a strong brand identity that just needs a bit of a revitalization, we've got you covered. With multiple packages to choose from, we'll get you set up with just the right thing for the success of your brand. Contact us today to get started.