We are a close-knit, team of designers, developers and digital marketing experts.
Justin Arcara
Founder & Creative Director
Justin Ober
Director of Marketing
Michelle Ober
Digital Marketing Specialist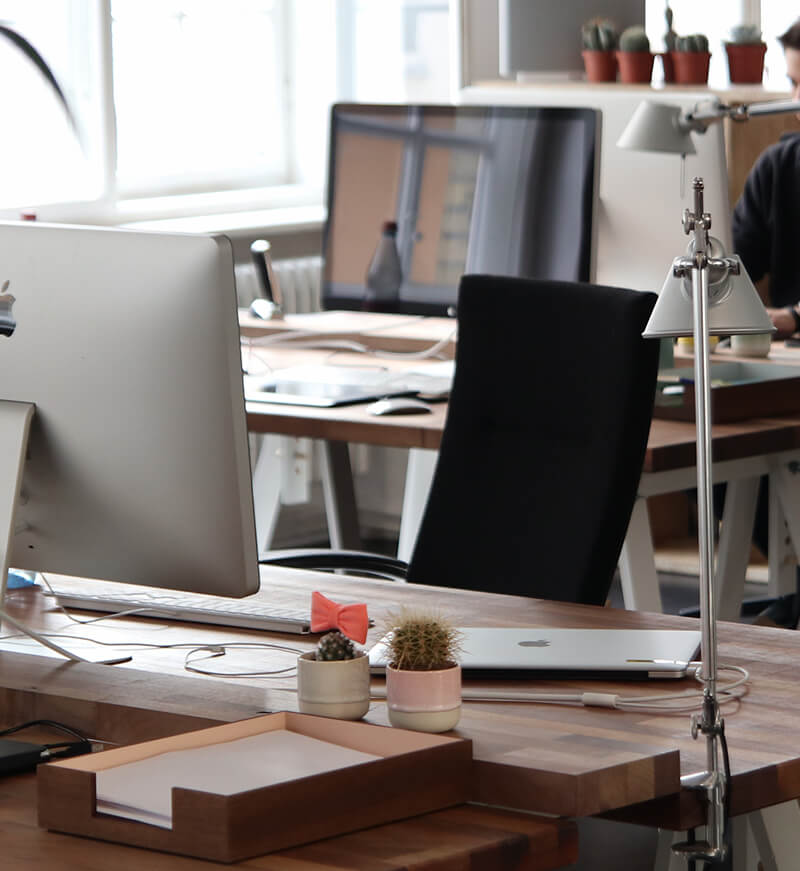 In 2007, our Founder & Creative Director—Justin Arcara—began building a team of dedicated, talented digital marketing, web development, and graphic design professionals. Over the years, we've built expertise, broadened our skill-set, and honed our techniques, but our focus remains singular—providing the very best Rochester NY website design and online marketing services to ensure our client's success. Alone, we are simply a group of experts—together with you, our clients, we are Arca Interactive.
Our relationship with our clients is just as important as the work we do. We provide full-service solutions by working directly with you as a team to achieve your goals. Hard Work, Integrity and Honesty are the core principles that guide us in our lives and in business. Our success is determined by yours, therefore, we invest as much time and care in your project as we would with our own. Ready to discuss your next website or app project?
Years Combined Experience
Arca Interactive provided us with a website design that clearly and efficiently reflects our company culture and capabilities. The design was achieved through an effective interactive process where communication was open and ideas were discussed thoroughly. The result has exceeded our expectations.
The amazing growth we have experienced in the last few years is due largely to our completely re-designed website. I can't thank them enough for the incredible work they did and it is still a genuine pleasure continuing to work with them.
Arca Interactive has become one of our most valuable partners. They have helped us with creating a new website, app development, video production, and branding/graphic design. Justin is very responsive and his team does great work! I highly recommend their services!
Arca Interactive went above and beyond to modernize my site that had multiple issues. I was immediately impressed that Justin quickly solved a problem that my previous host was unable to fix for weeks. Arca Interactive is an example why its best to get web support locally.
We had a great experience with Arca Interactive. We had very high standards for our website and Justin was the perfect partner to bring our vision to life. He was very responsive to any adjustments we asked for and came up with really great suggestions. The result is not only beautiful, but really captures the aesthetics and professionalism of our periodontal office.
Of course, it isn't enough to lock in on the end game. In sports, failure to pay attention to the process results in an ill-prepared team without the fortitude to succeed. In business, undivided attention to results can cause you to lose sight of how you got there. To avoid tunnel vision and ensure success, we've developed a four-step, dynamic process to facilitate the creation of supremely effective digital marketing, web development, and graphic design projects that truly work for you.
1.
We Define
It's our job to turn your ideas into a reality. With research, collaboration and creativity, together we will plan your projects trip from inception to implementation.
2.
We Design
The look and feel of a project should convey your message to your audience. Here, your ideas and our creative expertise will deliver the visual interpretation of your brand.
3.
We Develop
During this phase, we combine our ideas, research, and design to bring the project to life. This is where the excitement begins as you see your idea become a reality.
4.
We Deliver
The final phase is where we finely tune your project for delivery or launch. Whether its pixels or on paper, our projects are delivered at the quality your brand deserves.