In the new era of responsive design and retina displays, symbol & social icon fonts are some of the latest web design trends. Using traditional image icons has become a thing of the past, making way for several new options. While some are free, some premium sets require only a small fee. One of the benefits of icon fonts is that they are scalable and you can easily add CSS3 effects without the need of images. Those images would take extra time to load and for retina displays such as the Macbook Pro Retina, iPhone5 and iPad3, you would need to create separate image files at 2x the size for your image icons to display without looking blurry.
Free Symbol Icon Fonts
There are a variety of free icon fonts available for download. Be sure to read any license information about usage online to make sure it is licensed for your intended purpose. One of the only downfalls, as with any freebie, is lack of support. If you are less experienced, going with a premium icon set may be a safer option since you are more likely to receive support with them. Below you can find links to a few posts that provide multiple free icon fonts.
Free Social Media Icon Fonts
There are many options available for social media icon fonts. Just as with symbol icon fonts, they are scalable and easily integrated into any website. Any limitations with images and CSS3 are eliminated since the icons can embody font and text-related CSS properties (like text-shadow and gradient). Below are links to a couple free social media icon fonts, again same rules apply with reading the license information before implementation.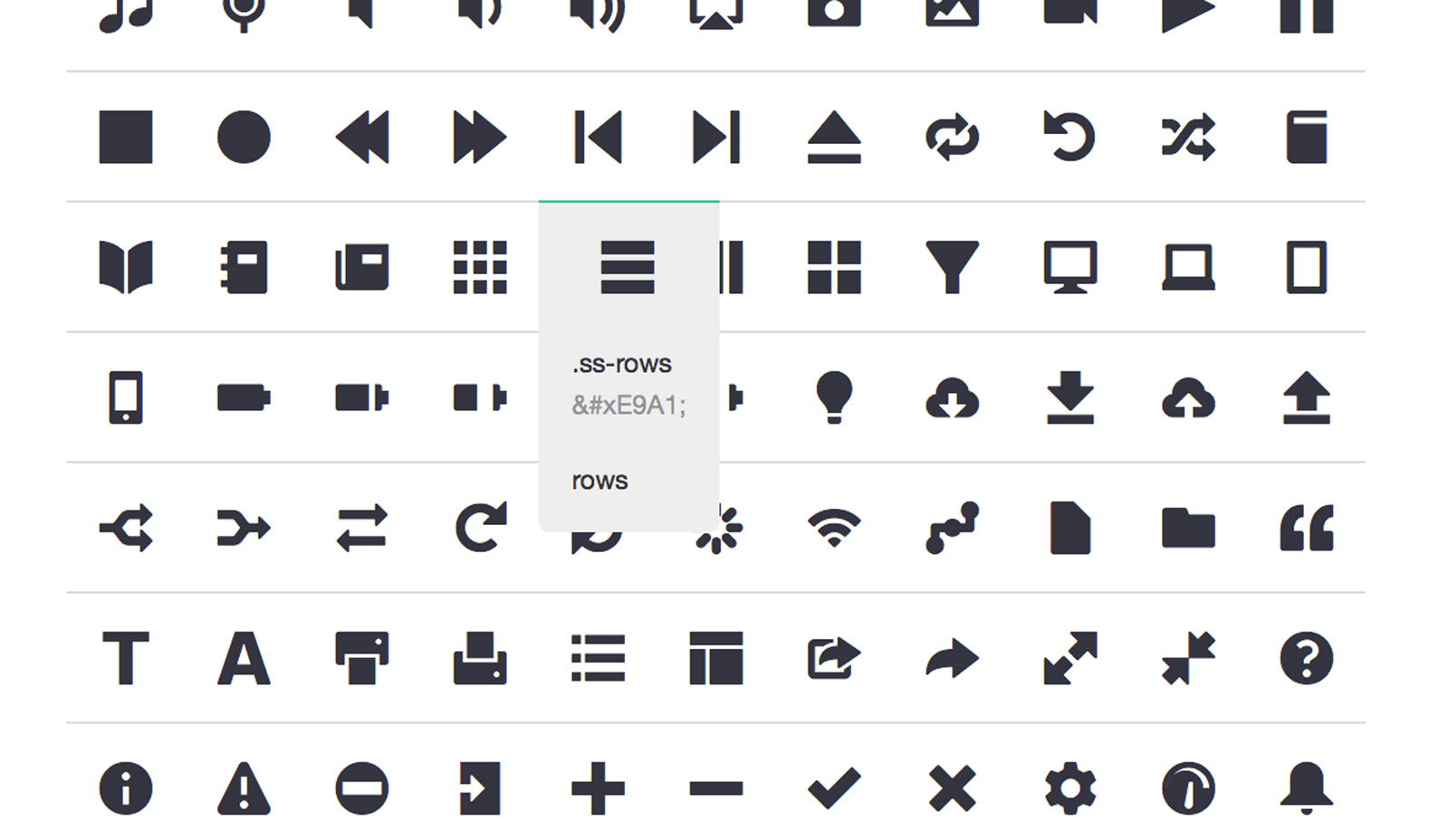 Premium Symbol & Social Media Icon Fonts
Premium icon fonts offer much more than most of the freebies, from the support offerings to a better variety of icons choices and designs in general. Some of the best we've found are the icon sets available at symbolset. They have social media sets, line icon sets, square, round and even hand drawn styles. Though they are not free, the price per set is very reasonable, usually as little as $10.
Icon fonts are part of the future of web design. With a little practice in implementation, your life as a front-end developer will become a whole lot easier. Whether your using a free version or purchasing premium version icon fonts, they are a great tool for designers eager to stay up to date on modern website trends.