Website Design
Website Development
Video Production
WordPress Hosting & Support
EZaccessMD offers telemedicine + mobile diagnostic benefits for employers. Their program offers 24/7/365 access to a telemedicine physician consultation with an on-demand mobile team available at your home or office. With their portable medical equipment, they can diagnose and resolve health issues with less visits which helps members live healthier and more productive lives.
Website Design & Development.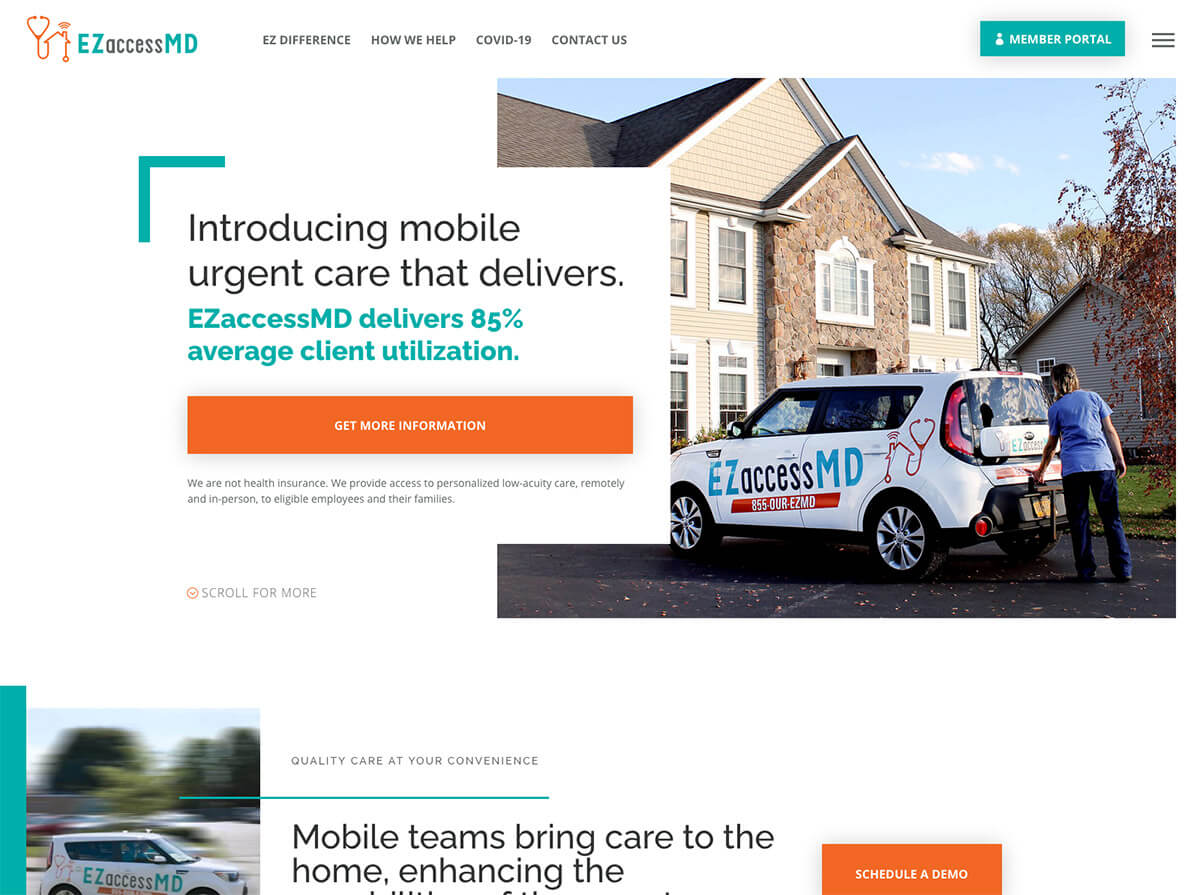 Responsive Website Design.
Beautifully responsive web design so you can view on the go. A truly responsive website provides the same high level of user experience across all devices. By preserving and adapting all necessary website content you maintain the same great experience across all devices. In a competitive digital landscape, responsive sites are an integral aspect of a website.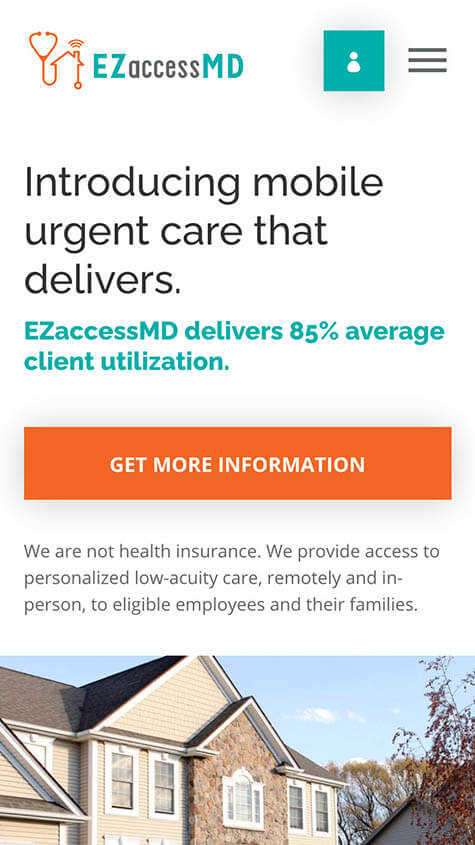 Kind Words From The Client.
Arca Interactive has become one of our most valuable partners. They have helped us with creating a new website, app development, video production, and branding/graphic design. Justin is very responsive and his team does great work! I highly recommend their services!
Project Overview & Result.
EZaccessMD came to us to completely overhaul their website. The previous site did not reflect the quality and messaging they wanted to convey to their current and prospective customers.
They wanted the new site to focus on the value of their service and to be an effective tool for their online marketing campaigns. This of course meant a modern design with a focus on performance and speed.
Working closely with their internal marketing team, we created content, video and a beautiful new website focused on bringing in new customers. The new website design is on par with the top competitors in their industry. The site features subtle animations and other micro interactions making the experience enjoyable for their users. It also integrates with Hubspot, their marketing platform, to make tracking leads a simple process.