Website Design
Website Development
Chroma Credit is dedicated to improving the lives of their clients by assisting them in the removal of erroneous, inaccurate and unverifiable information from their credit history while educating them on how to avoid those mistakes in the future.
Website Design & Development.
Responsive Website Design.
Beautifully responsive web design so you can view on the go. A truly responsive website provides the same high level of user experience across all devices. By preserving and adapting all necessary website content you maintain the same great experience across all devices. In a competitive digital landscape, responsive sites are an integral aspect of a website.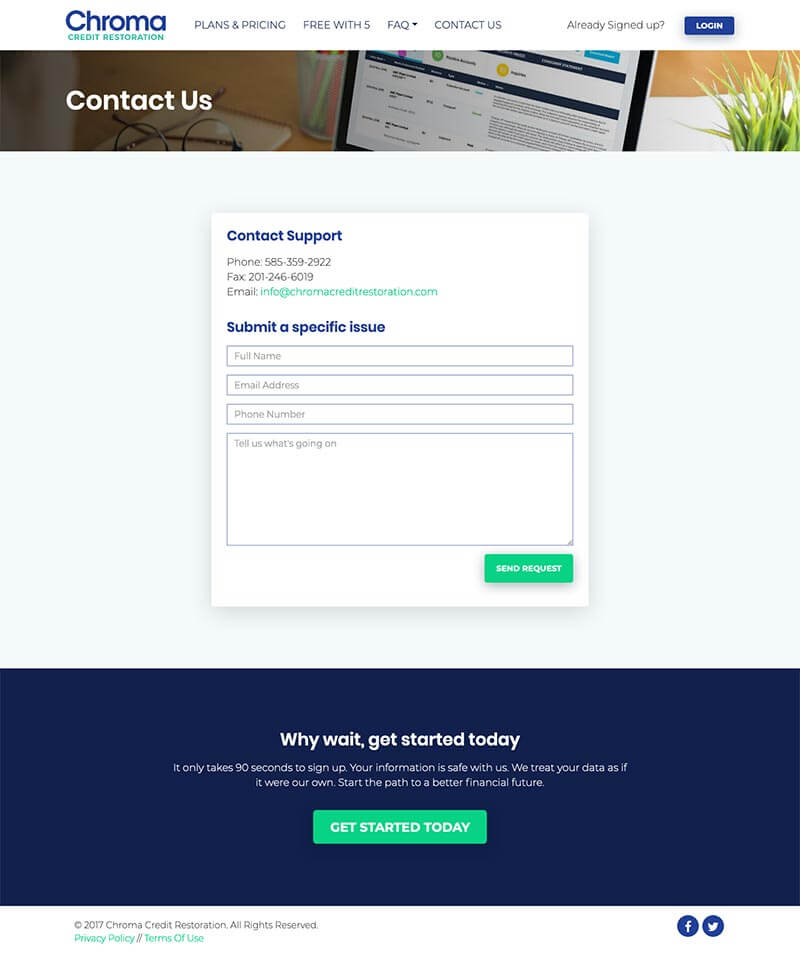 Project Overview & Result.
Our team, alongside Chroma Credit, needed to create a digital presence that was as simple, streamlined and efficient as their service. This would be a completely new website, as the service was just getting on it's feet, so we had a completely blank canvas to work with. The site needed to be inviting, since Chroma Credit's service deals with sensitive personal info, yet as a brand, still have a high-tech, expert and authoritative feel.
The design is strategically clean and delivers all key touch points of their service. We used subtle shadows and animations to draw attention to buttons and key features, without overwhelming the eye. We built the responsive website using the bootstrap framework, so their own development team could easily integrate with their code of choice. The end result is a beautifully crafted website for driving business growth and supporting members.