Website Design
Website Development
5LINX offers the opportunity to build residual income by helping people build a legacy. Their business model helps provide money-saving products & services people use every day to improve quality of life. 5LINX has something for everyone and can help make your financial dreams a reality.
Website Design & Development.
Responsive Website Design.
Beautifully responsive web design so you can view on the go. A truly responsive website provides the same high level of user experience across all devices. By preserving and adapting all necessary website content you maintain the same great experience across all devices. In a competitive digital landscape, responsive sites are an integral aspect of a website.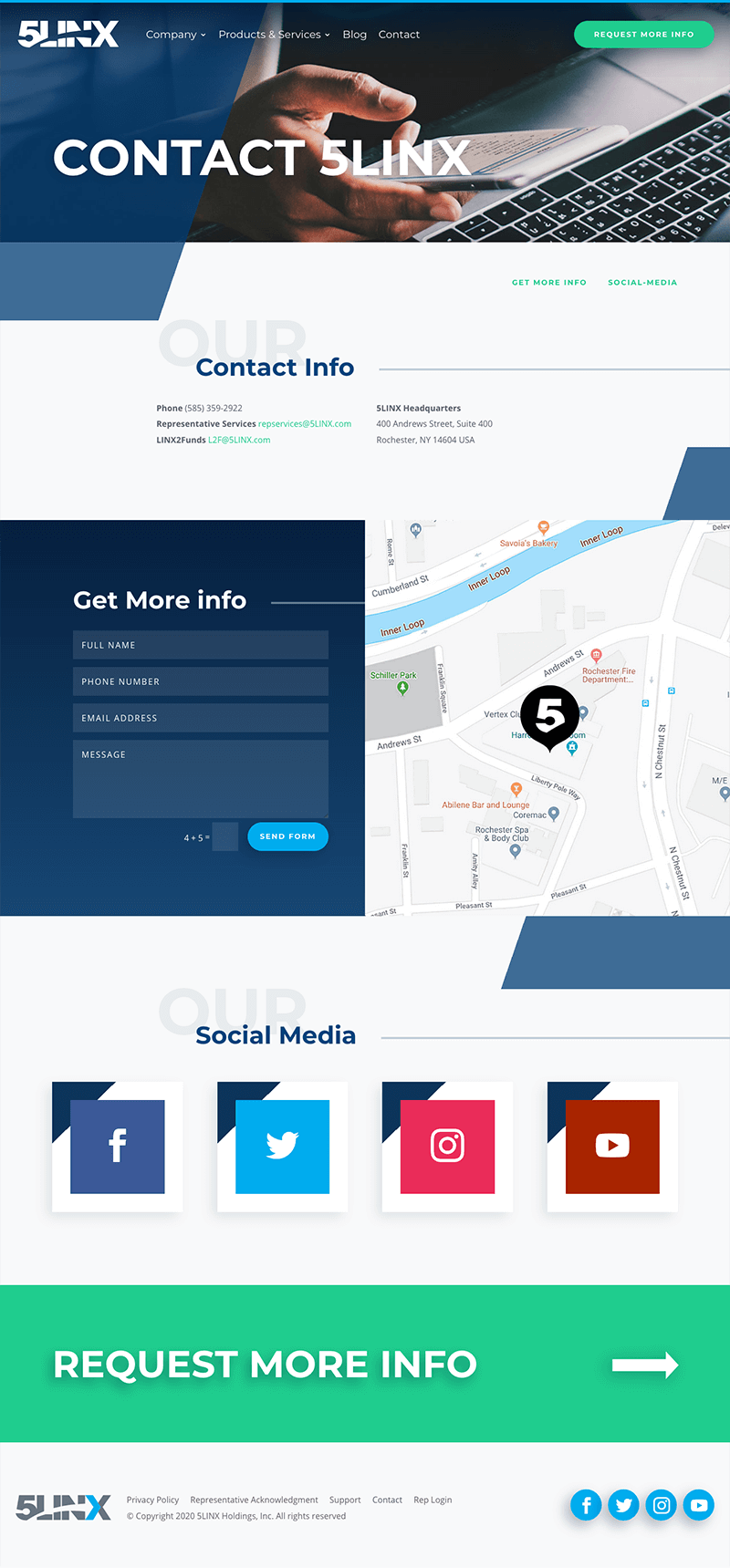 Featured in Divi Design Showcase.
We're proud to announce that our website design for 5LINX was featured in Elegant Themes' November 2018 Divi Design Showcase. Each month Elegant Themes chooses the top ten designs from its vast community of web designers and showcases them on their website.
Project Overview & Result.
5LINX needed to refresh their online presence which showcases their new brand identity and clearly communicates their mission to help people build a legacy. The 5LINX website, the flagship of their re-branding endeavor, and needed to display their unique product line and give them a competitive edge in the direct selling industry. In addition, it was challenging, yet crucial, to simultaneously update their other various web properties to reflect the newest re-brand and product rollouts.
Combining some of the latest trends in web design while working from the color scheme of their product families, we created a stunning, interactive website that captures the essence of the 5LINX mission to help people build a legacy. Working in tandem with their internal marketing, product and executive teams, we achieved the goals set out for us. Visiting the site, you can easily see the beauty and vision of the 5LINX mission. Keeping it simple and clean, we created a truly unique, responsive website to reintroduce this once in a lifetime opportunity to the world.